Investment Citizenship in Cyprus
Foreign investors are able to obtain Cypriot citizenship if they invest in the country's economy, including a € 2 mln investment in properties which can be sold in three years after the passport issuance.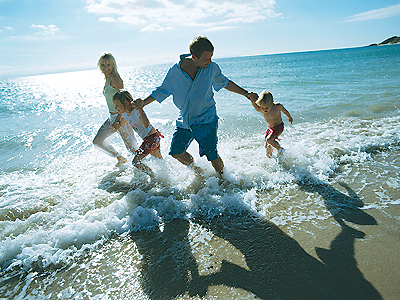 BENEFITS OF CYPRIOT CITIZENSHIP

• The holder of a Cyprus Passport, as a European Union Citizen, can enter, reside, study and work in the European economic area (European union, Iceland, Liechtenstein, and Norway) and Switzerland without a visa.
• Ease of travelling abroad: Cypriot passport holders are entitled to travel visa free to more than 140 countries due to the EU citizenship, as well as a number bilateral and multilateral conventions.
• Cyprus allows dual citizenship, a factor that offers an effective tool for international tax planning and provides financial privacy to the passport holder.
• Freedom to study in European universities paying lower tuition fees.
• No residency requirements are imposed on citizens.
• Freedom to work and security of the social and legal systems.
Patrimonio will arrange the submission of individual and collective applications for obtaining Cypriot citizenship and will ensure timely issuance of the passports for all family members.
INDIVIDUAL APPLICATION
The individual investor must meet one of the following requirements to obtain a Cyprus passport:
To invest € 5,000,000
To have substantial bank accounts
To perform certain business operations on the island
One of the options is to invest no less than € 5 mln in the purchase of residential or commercial properties. It is important to know that, in addition to the above investments, the applicant must possess a residential property worth € 500,000 + VAT or more.
COLLECTIVE APPLICATION
On the 28th March 2014, the Cyprus Government announced changes to the legislation that allow to significantly ease the investment citizenship issuance - investors participating in so called collective applications will benefit from reduced investment criteria!
In the event of collective application, the investor must:
Invest minimum € 2,5 mln (properties or government bonds);
Buy a residential property worth at least € 500,000 (additional to the investment);
Note 1: If the investment is a single residential property, no additional residency of € 500,000 is required;
Note 2: Properties purchased within the last 3 years can be included in the investment scheme.
KEY POINTS
Investor must provide a clear criminal record from the country of origin/residence; apart from that the contract of sale, title of ownership/receipt of submission to the Department of Lands and Survey, receipts of payments are to be submitted;
We will take care of preparing and submitting the application on your behalf;
Investment passports are issued to the investor, his/her married spouse and minor children;
The procedure of the issuance takes up to 3 months;
The investor may only sell the investment after 3 years and must hold a residential property worth at least € 500,000 in his/her possession.
Please contact us for more info.